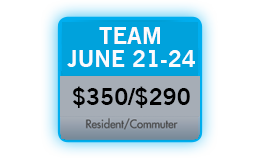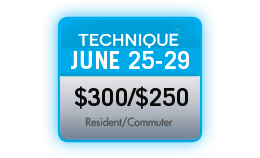 REGISTER FOR CAMP
Team Camp: Grades 7TH - 12TH (June 22-26) 2019
The team concept is a philosophy that produces winners. The goal of these sessions is to provide an opportunity for high school and junior high school teams to work against outside competition during the summer and at the same time develop team unity. The system used at the Warrior Team Camp gives each team the opportunity to wrestle almost an entire season of matches during the week of camp. The instructional sessions will cover takedowns, pinning, escapes, reversals, mental attitude, strength development, nutrition and weight loss. INDIVIDUALS ARE ALSO WELCOME!!!
Technique Camp: Ages 8-14 Years (June 22-26) 2019
Our technique camp has been designed to provide the junior high and senior high wrestlers with the much needed know-how for becoming a champion. It embodies a curriculum of concentrated teaching, drilling and practical application of the basic skills of wrestling. Every facet of the sport is covered by our expert clinicians including: takedowns, pinning, escapes, reversals, mental attitude, strength development, nutrition and weight loss. In addition to instruction and lectures, this camp offers a great deal of drilling and live wrestling.
Special Rates will apply to the following:
Two or more applicants from the same family.
Groups of thirteen or more (in order to receive group discount, groups must send in applications together in one envelope; those applications received individually will not be given the special discount).
Roger W. Crebs Warrior Wrestling
SR / JR HIGH TEAM CAMP & TECHNIQUE Camp
June 22 to June 26, 2019
At Lycoming College
Camper Packet
We suggest you bring the following items along with you to camp:
Please note:  Roger W. Crebs Warrior Wrestling Camp, Lycoming College, Staff and ownership are NOT responsible for lost items.
1.  Items to bring for your room - A light blanket, pillow, sheets for a single bed and pillowcase.  It is also recommended that you bring a fan and an alarm clock for your dorm room.
2.  Personal Items - such as toothbrush, comb, towels, washcloth, soap, casual clothes, light jacket, and a swimsuit.
3.  Wrestling Gear - such as wrestling shoes, workout shorts and T-shirts, headgear, kneepads, if needed, combination lock and a bag to carry your shoes to the mat area.  You should have several changes of wrestling practice clothes.  (There are a limited number of coin-operated washers and dryers in the dorms.)  Headgear is not mandatory, but is recommended.
4.  Medical Supplies - Our training staff will assist you in all medical needs, such as taping and ice.  In addition, campers requiring any medication should bring that medication to registration with them.  Our training staff will store the medicine for you and make sure you receive your regular dosages.
5.  Medical History Form -   (accompanying this packet) If you do not return the medical form within two weeks prior to the start of camp, please bring it with you to registration.  It is very important that a Parent or guardian signed this form. You Must Have Valid Medical Insurance To Attend The Roger W. Crebs Warrior Wrestling Camp.
6.  Camp ID Card and Room Key: If Lost or Damaged The Cost is $30.00 For The ID Card and $30.00 For The Room Key. Payment Must Be Made At Checkout.  
7.  Optional Items - A camp store will be open at various times during camp.  You may choose to bring extra money with you to purchase pizza, snacks, soda, or clothing.
8.  First Meal served will be Saturday dinner at 5:00 p.m.
9.   The Following Are Not Permitted at Roger W. Crebs Warrior Wrestling Camp or On The Campus Of Lycoming College – Controlled or Illegal Products, Vapor Smoking Products, All Tobacco Products. Any Type of Alcohol Products.
REGISTRATION AND CHECK OUT:  Registration will take place in Lamade Gym on Saturday from 11:30 a.m. to 1:00 p.m., with first sessions beginning at 2:00 p.m.  Check out will take place on Wednesday from 12:00 noon. To 1:00 p.m.  All campers must check out by 1:00 p.m. on Sunday.
PAYMENTS
Camp tuition should be paid in full at least two weeks prior to the start of camp.  This will ensure a smooth and efficient registration.  If this isn't possible, please bring it with you to registration.  DO NOT MAIL ANY BALANCE TO OUR OFFICE ANY LATER THAN ONE WEEK PRIOR TO THE START OF CAMP.  All balances must be paid in full by the first day of camp in order for the camper to participate.  A CAMPER WITH AN OUTSTANDING BALANCE ON REGISTRATION DAY WILL BE ASSESSED A LATE FEE OF $20.00.  To avoid this late fee, please make sure all payments are mailed to our office at the following address no later than a week prior to the beginning date of your camp:  Attention: Roger W. Crebs, Lycoming College 700 College Place,  Williamsport, PA 17701.
All checks and money orders should be made payable to: Roger W. Crebs.  Please write the camper's name on the memo portion of the check.  Returned check fee = $45.00.
REFUND POLICY
All $100 deposits are non-refundable.  Cancellations must be received in writing at least three weeks prior to the start of camp.  A Refund Request Form for the balance not including the deposit may be obtained from our office, if needed.  All Refund Request Forms must be mailed to our office so that we receive them three weeks prior to your week of camp.  Any forms received after that deadline will not be considered for a refund.
All refunds will be processed in September 2018. Only those requests received three weeks prior to your week of camp will be considered.  If you have not received a decision on your refund by September 30, 2018, please call 570-321-4264.  We will be happy to check our records for you.
Campers who do not inform us of their cancellation three weeks prior to the first day of camp will be considered, a NO SHOW, and are not eligible for any refund.
If a camper is dismissed for not adhering to the rules, he or she will be sent home without a refund.
The camper must be picked up from camp before the start of the next session.
HEALTH SERVICES
A full-time trainer will be on staff to handle all minor injuries and illnesses.  Anything of a more serious nature will be referred to the Williamsport Hospital, located near the campus of Lycoming College.
CONTACTING THE CAMPER
We invite and encourage parents/guardians and coaches to visit any of the camp sessions.  Videotaping is allowed.
If you wish to send mail to a camper, it should be mailed early in the week to:
Attn: (Name of Camper)
Head Wrestling Coach of Camper or School
Wrestling Camp, Lycoming College
700 College Place
Williamsport, PA   17701
ONLY IN AN EMERGENCY, campers may be reached by calling 570-321-4064 during the day or evening.  THE USE OF THIS PHONE NUMBER IS ONLY IN CASE OF EMERGENCIES.  If a parent wants to check in on his or her child periodically, we suggest that you make arrangements with your child ahead of time for him or her to call home.
2018 Roger W. Crebs Warrior Wrestling Camp